Back in 1982
, Jeff Parker founded Jeffrey Parker Architects with a vision to provide great building results and client experiences. He aimed to do so by combining unique creativity with highly personal service. As we celebrate more than 35 years of successful design experience, Jeffrey Parker Architects has built a solid reputation of creating stylish, purpose-driven, innovative and cost-effective churches and commercial facilities for our clients.
Whether you are a small or large congregation or commercial entity, our team approaches every project as a new opportunity to provide excellent service that surpasses client expectations. A unique aspect of our approach is the way we proactively plan for and manage the entire building process. Our wealth of teamwork and collaborative experiences allows us to develop consensus and conviction within complex committees and business structures. Best of all – we always keep your budget in mind. We are proud to call Grand Rapids, Michigan our home, and we are licensed to practice architecture in 23 states throughout the country. By doing so, our team promotes a cross-fertilization of new ideas and trends. No matter where you are located, we are excited to talk to you about
starting something together
.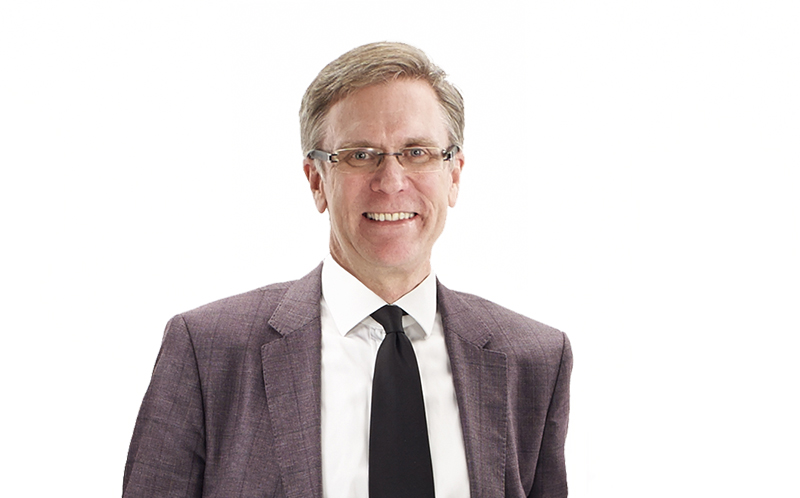 JEFFREY PARKER
Jeff graduated with a Master's of Architecture from the University of Michigan. He is licensed to practice in 19 states and has accumulated over 30 years of experience. Under his guidance, Jeffrey Parker Architects has built its reputation by creating purpose-driven, culturally-relevant and financially-responsible facilities. He enjoys bringing creativity and insights to projects, big picture visioning and developing step-by-step action plans. He is married, has two daughters and enjoys coffee, the Detroit Tigers and getting away for long weekends in big cities.
WAYNE BICKEL
Wayne is a Licensed Architect with 26 of years of experience in all phases of design, from master planning through design development, construction documents and construction administration. His career has primarily focused on religious work with the last 16 years at Jeffrey Parker Architects. His emphasis with each project is working as a team to meet client's goals and budget. Wayne enjoys traveling, golf, baseball and all things for his alma mater, University of Michigan – Go Blue!
MELISSA OLIN
Melissa brought her 12 years of bookkeeping and office managing experience to Jeffrey Parker Architects as Administrative Assistant in May 2012. She is responsible for most of the day-to-day office functions and providing administrative support to the rest of the team. She really enjoys seeing the end result of projects, especially knowing all the expertise and passion that is conveyed in each individual one. Melissa resides with her husband in Lowell, Michigan. In her spare time she enjoys snowboarding, playing volleyball and spending time with her family.
CHRISTINE PARKER
After earning a BSBA from Aquinas College and enjoying a long profession in marketing, training and finance management, along with many years of volunteer work, Christine retired from her full-time career and started her second career with Jeffrey Parker Architects as part-time marketing/business development manager. Her biggest thrill is listening to people and discussing how Jeffrey Parker Architects can help them make their visions a reality. Christine loves to spend time with her family, garden and travel.
JIM RAMEY
Jim brings 20+ years of experience as a senior architect and project manager of an extensive variety of projects including multi-tenant retail, churches, mixed-use developments, offices, and hotels. Some of his most rewarding projects have been renovations or building conversions requiring unique and creative solutions. He earned his Master of Architecture degree from Lawrence Technological University and is a Licensed Architect in Michigan. In his free time, Jim enjoys outdoor activities like hiking, biking and camping.
JUSTIN SPACKMAN
Justin joined Jeffrey Parker Architects soon after graduating from Judson University. As an architectural technician, he has worked on a wide variety of projects, including churches, restaurants, hotels and office buildings. In his spare time, he has participated in several design competitions, such as Michigan Industrial and Technology Education Society (MITES), American Institute of Architecture Students (AIAS), and Death By Architecture. He also enjoys drawing and building things. Justin and his wife, Renee, live in Otsego, Michigan.
BRIAN WEELDREYER
Part of the team since 1992, Brian is the lead designer for projects ranging from master plans for large, multi-venue church campuses to building designs that uniquely reflect the personality and vibrancy of its occupants. He especially enjoys making a difference in people's lives – through their workplaces and churches. He is a Licensed Architect and holds a Master's degree in architecture from the University of Michigan. Brian is a West Michigan native, and in his spare time, can often be found bicycling, enjoying water sports or skiing.